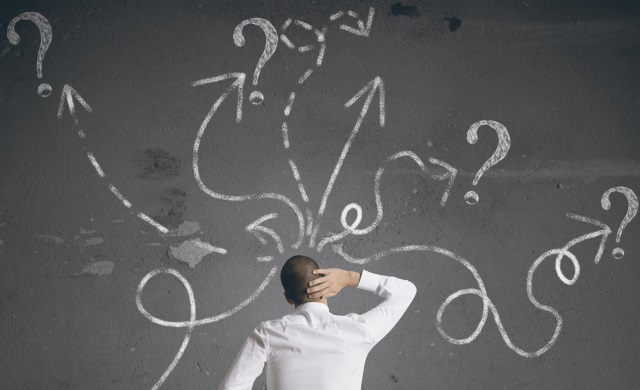 There is no one true solution (except for this one)
We're in London, first-time visitors to the Sales Innovation Expo. Rumour (and the promo material) has it that there are 8 THOUSAND of us here. It's a big marketplace, with 400 suppliers exhibiting. Between an excellent keynote from Dave Smith (of SalesScreen) and the first pint, I've talked to a number of competitors, possible collaborators and integration partners, and witnessed the mind-boggling diversity (and similarity) of software companies offering solutions for sales managers. I had some thoughts.
What to choose?
There are lots and lots of solutions out there


I've dealt with a LOT of CRMs and call centre solutions, sales tools and lead management tools over the years, and new ones just keep popping up. It's hard to keep track.

Choosing one is difficult, because they're all the same and claim to be unique


We're all salespeople, I can easily make the claim that our solution to your problems is a no-brainer, and probably make a decent argument for it, too. But choosing the best fit for your organisation is tricky. You need to know your processes well and preferably select something that doesn't require you to rebuild your business from scratch, ditch all your know-how and retrain your staff for weeks. Great software can make a good company great; mediocre software can make a great company fall behind and, ultimately, fail completely. It's a big decision. Or is it? How big does it need to be?

All (or most) have great features and cover many, many use cases


I'm mostly interested in the flipside to this, naturally. While almost every single CRM and sales management system manages to cover nearly every scenario, there will always be workarounds. That's just the way it goes. The moment a system is a perfect simulation of the real world is the moment the real world ceases to exist. I sincerely hope that day never comes, and in the mean time we make do with our near-perfect computer simulations. In other words, your sales team will find ways to work around your system's imperfections, and your systems will gradually adapt to the ever-changing needs of sales teams. Whether it's done by exporting spreadsheets and importing them to another platform, manually writing stuff down or keeping track of some process in a supporting system, you will be surrounded by workarounds from day 2 of your newly implemented sales or CRM software.

There is no one true solution


The point of all this, then, is that there is no one true solution. No single application will cover all of your needs. So what do you do? What do you choose? Maybe it comes down to personal taste and preference – and, for me, some principles. 

User Friendly


If you're a manager and you like it, great. If your team doesn't, forget about it. The key to CRM and call center solutions is that users need to enjoy (or, at least, not hate) using it, so that they will put all the relevant information in there. That's your value, right there. Relevant information. Make sure you get the people doing the actual work to put it in there.

Open and flexible


You're going to have to make changes to your business, and the rate of change is rapidly increasing. Make sure you choose something that can adapt and change with you, and, more importantly, can connect and utilize other services that become available and necessary in the future. This means you should choose something that is already built on a modern technology framework and that actively reaches out to others to supplement in terms of functionality and data sourcing.

Develops with you
If you're not part of the development of the software you are using, you're not part of the development of your business. Like it or not, we're all tech companies to some extent now. Make sure you choose someone who allows you to take an active role in pushing things forward.

Smaller scope, smaller risk
Don't buy anything that you can't "unbuy" or roll back from with relative ease. Making the wrong choice shouldn't be a costly mistake, it should be part of a learning curve. Choose something that you can test on a small scale and gradually increase your commitment when you see the results. And if you need to get out, make sure you can easily get your data out of there as well.

It's complicated, I know. So here's the sales pitch, then, maybe.
Let's talk about what you should choose. I know for a fact that our product can do lots of things, good things, for your call center and sales department. I also know its limitations and what it can't and won't do for you. And that's a good thing, because you don't want something that says it can do everything. It lies, you see, or at least it does not know: there is no one true solution (except for this one).