Inspiration and advice – Headshed Technical Advisory Board
Headshed has been blessed with two great advisory boards – Market and Technical. I call it blessed, because these guys have a unique and extremely strong competence, and we feel honoured that they want to support us.
On may 30th 2017, we hosted the first co-located meeting for the Headshed Technical Advisory Board in Trondheim to discuss relevant technical topics related to the development of Headshed Cube.
The participants


Alf Inge Wang is as a professor in Game Technology at NTNU and one of the key people behind the success of Kahoot. In addition to teaching and mentoring Master and PhD students at NTNU he is also involved in several start-ups (e.g. Mænage, from Serious Games).
Jimmy Nilsson is the co-founder and CEO of Factor10, a Swedish consultancy company. He is the author of books about design and architecture of IT applications, and is often seen presenting at software development conferences around the world.
Ivan Metrikin has been working as a researcher, software developer and data scientist in Statoil and has recently been involved in shaping the recently launched digitalisation initiative in Statoil.
Kristian Flikka is a Leading Advisor for Data Science in Statoil IT and is currently involved in infrastructure and architecture decisions related to Statoils move into the data science world, including how to utilise AI and machine learning.
Topics of interest for Headshed
Here are some highlights from our discussions on this day.
How to apply machine learning to the selection of  "the next right customer"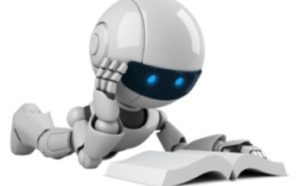 Headshed Cube have algorithms and configurable rules to decide what will be the next right customer to call – this is automatically presented to the user. We discussed how we could take this smartness to the next level, by applying machine learning algorithms on the customer- and response data for a campaign, and calculate the statistical probability for a positive outcome (typically a Sale) for all remaining customers. This is a very interesting proposition, and Headshed will start piloting a test-case with one of our customers after summer to see how we can increase their sales by applying machine learning to the automatic customer selection.
We will write a separate blogpost on the first "case" where we might use this; gender matching.
Improve user satisfaction by utilising Gameflow principles
GameFlow is a model used for design and development of games. The model integrates heuristics on Concentration, Challenge, Player Skills, Control, Clear Goals, Feedback, Immersion and Social Interaction. We discussed how we could utilise some of these principles to improve the user experience for Cube.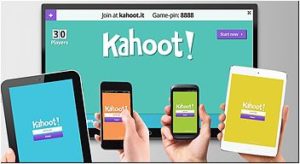 We see a great potential in improving the user experience of Cube, to make it more easy, fun and appealing to use, and we will definitely look into this in the near future. These are some example areas we are considering:
Make it more rewarding and motivating for the users to do the "boring tasks" (e.g. updating customer information)
Improve the way we provide feedback to users when operations are successfully completed (and similarly when information is missing, errors occur etc.)
More consistent and pleasant use of colours, icons and typography
More help and hints to users in the beginning, gradually remove for more experienced users
Design and architecture of Cube
To build, maintain and evolve an appropriate internal structure (=architecture and design) of any software product is important. We know that this will directly affect our speed of development, and ability to make changes to Headshed Cube in the future. The Advisory board discussed our current status and gave us ideas for how to experiment and improve our design as our product will have more functionality and more users. This is a continuous effort that involves the entire Headshed team, and it was really inspiring for us to get feedback from people who have seen and experienced a lot of different software projects.

The technology stack used in Cube
Headshed Cube is a web-application run entirely in "the cloud", using hosted infrastructure services from professional providers like Amazon etc. We use a specific set of technologies to build, deploy, run and monitor our application service, and we wanted to discuss our current setup and future possibilities with the advisory board.
We will do selected upgrades to our technology stack after summer to improve performance, usability (introducing live notifications), and maintainability.
Summary
As Headshed continues to grow with more functionality and more users, we need to evolve our software product to meet (and hopefully exceed) expectations and new requirements.
Our Technical Advisory Board provides a great source of inspiration and validation for us in the effort to create a superb solution for sales and marketing!